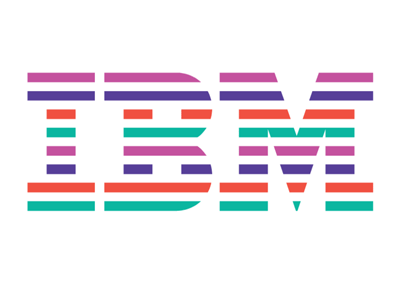 IBM – GIZMOS
I worked on IBM for 7 years with some amazing people including Chris Wall and Steve Hayden and I consider myself fortunate to have worked on such an iconic brand with so many super talented people!
There are no simple e-business solutions... From start to finish – I came up with the idea, helped write the scripts, Joe Pytka shot it, Go Robot edited it and done! This is the campaign that shifted from IBM's "e-business" campaign to "On Demand." That being the case, we had to signal something very new. What better than a collection of fabulous, magical devices? All purporting wonderful – but ridiculous – benefits. This is the IBM campaign that's had the most positive feedback -- and from the jury at Cannes.
2003 Cannes, Bronze Lion – IBM

2003 Communication Arts Advertising Annual – IBM
2003 Communication Arts Photography – IBM
2003 One Show, Merit Award – IBM
2003 ADDY, National Gold & Silver – IBM
2003 Icon Awards, Platinum, Gold, Silver & Bronze – IBM
Project Roles
Art Director/ Copywriter

Company
Ogilvy & Mather, NY

Project Roles
Art Director, Copywriter, Designer
Skills
Adobe Illustrator, Adobe InDesign, Adobe Photoshop, Art Direction, Copywriting, Humor, Technology

Media
Commercials - Broadcast, Commercials - Video, Posters

Project Industries
Technology, B2B
These were the teasers – full page ads from BAGOTRONICS INC.
advertising crazy business innovations. They ran in the WSJ and
we made an infomercial with Ben Verene to boot.
IBM – THE NEXT UTILITY
Before there was a Cloud, the idea of paying for computer services by the month was unheard of.
And if you were a major corporation it was also scary. Here's how we announced it for IBM.

2002 London Int. Advertising Award, Print Finalist – IBM
2002 Effie Awards, Grand Effie – IBM
2001 ADDY, Gold – IBM
IBM – eBUSINESS ON DEMAND
IBM – WHAT MAKES YOU SPECIAL?
This was a very simple insight – What Makes You Special? A unique product? Or service? A location? Scale? Can you protect it? Can it be commoditised? Can it keep you special forever? The demands of an on demand world continue to grow. The power of the internet continues to astound. The result is globalisation and collaboration on a scale that has in fact flattened the world. You want to be special. The world wants to be flat. Welcome to the next era of business. The innovation era - where staying special is paramount to growth.
IBM has always delivered innovation to clients, but our business today goes further – to help clients innovate, to partner with them in getting special.
We are an innovator's innovator.